Description


UNLEASH YOUR METAHUMAN WITH THE ULTIMATE PRE-WORKOUT EXPERIENCE
LEGENDARY ENERGY & PERFORMANCE
Legends never settle. They seek out the best. And they know getting to the top requires unrelenting discipline from within. The ancient Greeks called this "Endo" – meaning internal. We call it ENDORUSH®, a pre-workout designed to help fuel the internal drive of performance athletes ready to rise to the challenge ahead.*
OUTRUSH YOUR OPPONENT
It takes nothing to be like the rest. It takes everything to stand alone at the top. Rush to victory with the advanced formula in ENDORUSH®, featuring 3g Creatine Monohydrate, 1g Creatine Nitrate, 1.6g of Beta-Alanine, Longan "Euphoria" Extract and VELOX™ Patented Pump Technology. Plus, reap the rewards of intense energy and focus from 300mg of caffeine. Unstoppable performance starts from within.*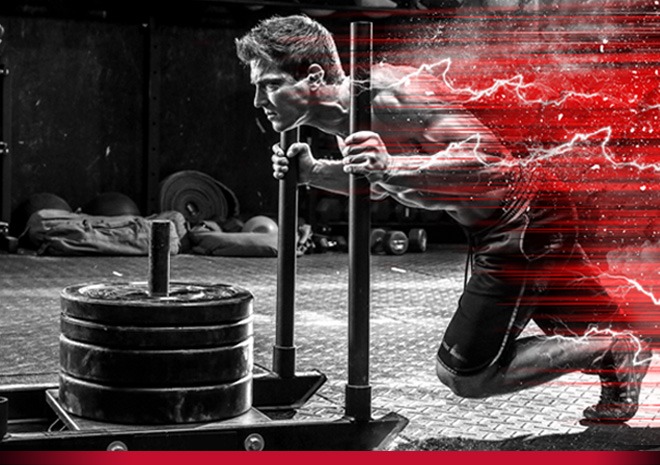 Directions For EndoRush: Mix 1 scoop with 5-6 fl oz of water and consume 15-30 minutes prior to workout. To support hydration, drink plenty of water throughout your workout. Total Caffeine from all sources is equal to 300 mg per serving.
Warnings: CONSULT YOUR PHYSICIAN BEFORE USING THIS PRODUCT IF YOU ARE TAKING ANY MEDICATIONS OR ARE UNDER A PHYSICIAN'S CARE FOR A MEDICAL CONDITION. NOT FOR USE BY THOSE UNDER THE AGE OF 18, WOMEN THAT ARE PREGNANT, TRYING TO GET PREGNANT, OR NURSING, OR THOSE THAT ARE SENSITIVE TO BETA-ALANINE, CAFFEINE OR NIACIN. DO NOT CONSUME CAFFEINE FROM OTHER SOURCES WHILE TAKING THIS PRODUCT AS TOO MUCH CAFFEINE MAY CAUSE NERVOUSNESS, IRRITABILITY, SLEEPLESSNESS, AND OCCASIONALLY RAPID HEARTBEAT. BETA-ALANINE AND NIACIN MAY CAUSE A HARMLESS, TEMPORARY TINGLING OR FLUSHING SENSATION.DO NOT COMBINE WITH ALCOHOL. DO NOT EXCEED 1 SERVING WITHIN ANY 24 HOUR PERIOD. CONSUME AS PART OF A HEALTHY DIET AND EXERCISE PROGRAM, AND DRINK AT LEAST 100 FL OZ OF WATER PER DAY. EXERCISE MAY INCREASE YOUR NEED FOR FLUID INTAKE.
* These statements have not been evaluated by the Food and Drug Administration. This product is not intended to diagnose, treat, cure, or prevent any disease.